The main philosophy underlying our approach to delivering premium quality medical illustration services , is the famous saying, "a picture is worth a thousand words". For decades, physicians and healthcare professors have been showcasing medical procedures with slide presentations and figure drawings. With our medical illustration services, educators, doctors, healthcare providers, scientists and researchers are using illustration that clarify complicated concepts, to upgrade their presentations.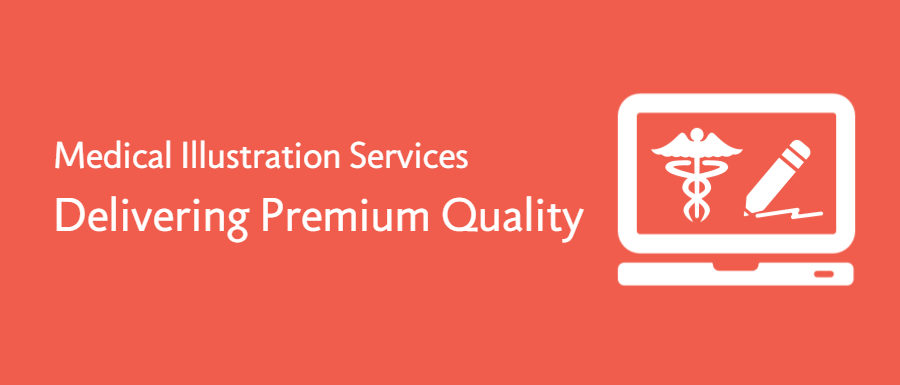 How we deliver premium quality medical illustration services ?
Our company's illustrators are specialists in the science and art of illustration, animation and graphic design. Our hiring pool comprises the best medical illustration degrees to ensure that we are at the top of the food chain when it comes to professional expertise. Our specialists also have extensive training in physiology, anatomy, chemistry, microbiology and other related disciplines. We have the ability to transform our extensive experience into a means of explaining elaborate scientific meanings with captivating, easily comprehensible designs. Allow us to demonstrate our winning collaboration skills by assigning us your next illustration project.
Our creations are used in books, journals, slides, videos and are distributed online. We can work on a variety of media, ranging from conventional to digital art in tone, color and line. Our goal is to serve our customers with efficient, elaborate, affordable and always-on-time illustration work.
Our graphic design experts will meet all your publication, promotional, instructional or presentation needs by combining their advanced skill and technical knowledge with their extensive professional experience, to produce vibrant scientific and medical graphics. Regardless of your project's size or complex factor, our specialists well help you integrate a graphics solution that will convey your message in a straightforward, clear and engaging way. Enhancing knowledge and awareness on a health-related issue via medical illustrations is the path most usually walked by the majority of the medical industry's institutions. To this end, leading medical illustration companies such as The Medical Illustration Company (TMIC), offer premium quality and accurate information to the public.
——————————————————