Medical illustration / medical illustrator is a unique discipline that belongs to the applied arts and consists of medical illustration specialists and animators. It is a branch of the overarching biomedical communication field.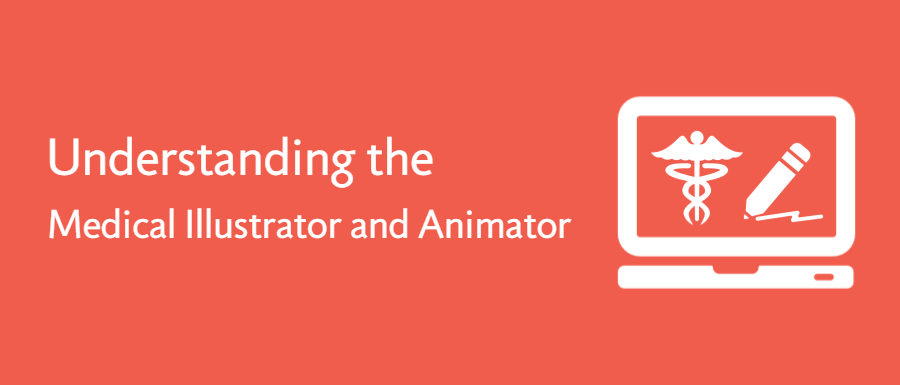 What is a Medical Illustrator and Animator?
Medical illustrators are professional artists specially trained and educated in medicine, science, design, art, media techniques, visual technology and in communication and learning theories. In tandem with physicians, scientists and other content-creating experts, these artists play the role of the intermediary in conveying complicated technical messages in a way that supports research, health care, education and patient education, PR and marketing goals.
As specialists in visualization, they produce images that promote knowledge in medical science and advance health literacy among patients and the general public alike.They are medically and scientifically capable of comprehending complicated concepts, simplify them and convey their essence in a straightforward visual message that is precise, educational and captivating.
Besides creating this kind of material, medical illustrators can also develop primary content, or work as consultants, creative directors, and administrators in the biomedical communication field. There are many examples of such professionals who own businesses or move in the entrepreneurial arena.
Medical illustrators solve visual problems. To do so, they integrate diverse activities in their creative process, such as background research in the form of studying the medical literature, interviewing other experts, or even witnessing surgeries or laboratory procedures.
Where Medical Illustrators work?
Most medical illustrators used to work at large hospitals, in close collaboration with doctors towards producing images to be used in publishable material, such us scientific papers and medical textbooks, as well as films, instructional videos, exhibits, and presentations.
So, while many medical illustrators still follow the traditional route of illustrating journals and books, others go on to direct or produce widely diverse work, ranging from patient education material and animations to advanced computer-aided simulations for training.
——————————————————