Our medical illustrator services include artwork for PowerPoint, video, and internet distribution, created in a large variety of media, ranging from digital art and Flash animations, to Rhino, Cinema 4D, 3DStudio Max and Aftereffects. Our goal is to serve our customers with efficient, elaborate, affordable and always-on-time animation work.
Our target market includes textbooks, awareness displays, presentations, journals, magazines, and instructional videos.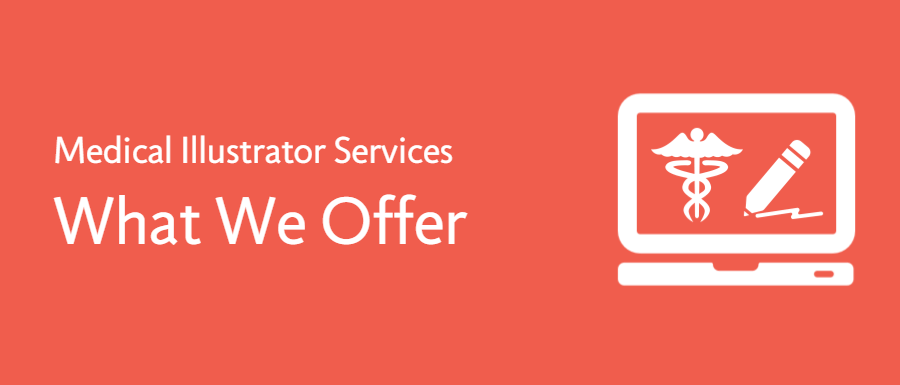 Our Medical Illustrator Services
The Medical Illustration Company's graphic design experts are able to tackle all your medical-related projects, regardless of the level of sophistication.
Our medical illustrator services cover the whole extent of biomedical sciences and industries, with a special focus on animal agriculture and veterinary medicine.
Our creations are used in books, journals, slides, videos and are distributed online. We can work on a variety of media, ranging from conventional to digital art in tone, color and line. Our images can be used for print, including exhibits, publications, advertising campaigns, and scientific posters, and digital formats, such as eBooks, apps, websites, online courses and presentations. We also provide inexpensive consulting services for designers, art directors and other creative specialists who deal with veterinary projects. We are well aware of the detail and complexity of your subject, and can provide valuable help with relevant expertise and content preparation.
Award-Wining Medical Illustrator Services
Our company provides its illustration and creative design services to the top surgeons, academics, researchers, hospitals, health units and other medical professionals over the globe. We are creative and detail-oriented, so that our products represent your brief accurately.
——————————————————